Click on any event date to buy advanced tickets or to get all the show info
May 16 Debut of Donny Vomit and Todd Robbin's new weekly show in NYC
STRANGE FOR HIRE at Time Scare
June 1 Pretty Things Peepshow at Bushwick Open Studios
Cobra Club Brooklyn 7pm FREE SHOW
PIN UP CLASS June 2!!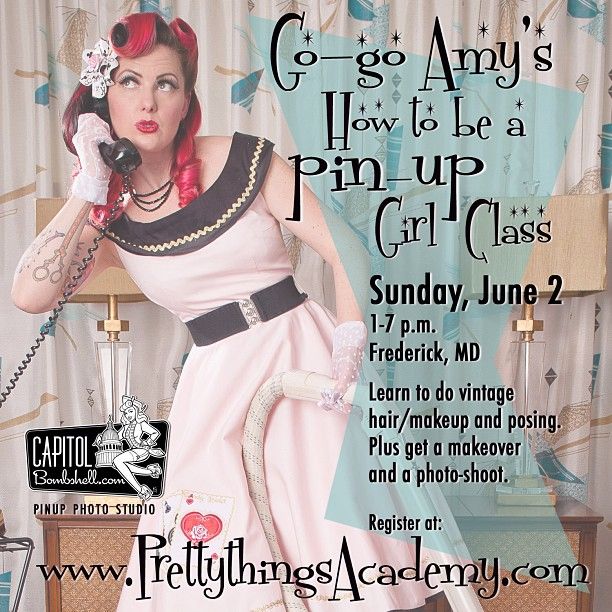 Click here to register for one of go-go Amy's Pin Up Modeling Classes
http://www.prettythingsacademy.com
Michiagn Mini Tour
I will be traveling out to Michigan to work with 2 of My Favorite ladies AutumnLuciano and The Vivacious Miss Audacious. I have several shows and classes booked all around the state. To register for a class please email autumnluciano@gmail.com and she will get you all the information you need. Be sure to tell her which class you'd like to sign up for.
June 12 Pin Up Class St Johns MI
June 13 Show @ SPIRAL w/Decadence Dolls Lansing MI
June 14 Pin Up Class Lansing MI
June 15 Pin Up Class Grand Rapids MI
June 15 Modeling for Dr Sketchy's Grand Rapids MI
June 15 Show w/Shimmy Shack Burlesque Rezervoir Lounge Grand Rapids MI
June 16 Randal Shreve Sideshow w/Vivacious Miss Audacious
@Marshalls 20 Lanes Cleveland OH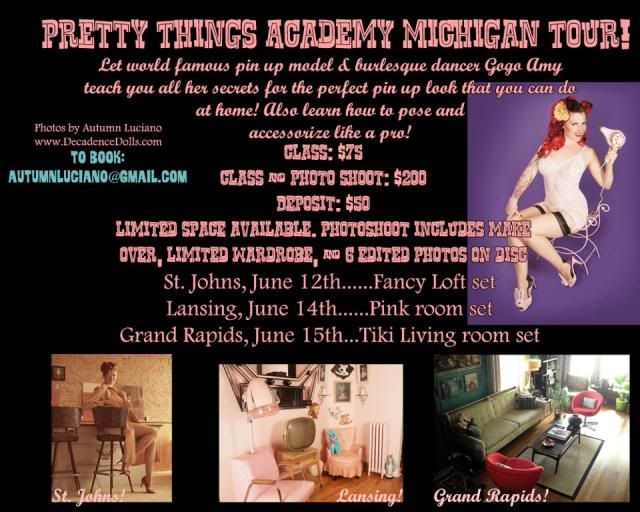 Pretty Things Peepshow UK TOUR (Now Booking)
July 19 Edinburgh Scotland
July 21 The Tunnels Aberdeen (Scotland) Show 8:30
4pm Preshow Pin Up Workshop £30 Register Now!
July 25The Benthal Green Working Men's Club (London)
guest star Millie Dollar
July 26-28 Hot Rod Hayride(England)
July 30 The Robin 2 Wolverhampton England
August 1 Dubin Ireland
August 2 Leeds England
August 4 Glasgow Scotland
If you are part of an oragnization who would like do cross prmotions and get ticket disocunts please get in touch prettythingsRSVP@gmail.com